RESEARCHING YOUR GENEALOGY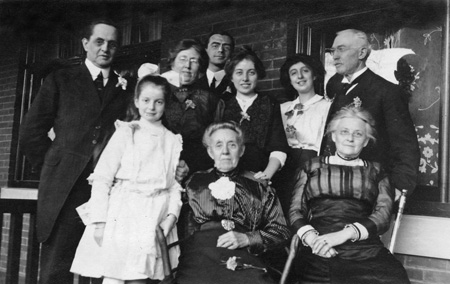 Each person has a unique and fascinating story to tell – a story of ancestors and a legacy of family tradition. Clues to this family history can be found at the Philadelphia Archdiocesan Historical Research Center.
CHRC conducts research for baptismal and marriage records prior to the year 1920. All records after 1920 must be obtained from the individual parish. We hold records for those parishes currently in the Archdiocese of Philadelphia, which includes the city of Philadelphia and the surrounding counties of Bucks, Chester, Delaware and Montgomery.
CHRC also has the admission records for three boys' orphanages: St. John's Orphan Asylum, St. Joseph's House for Homeless Boys, and St. Francis' Industrial School in Eddington. We will also conduct research for these records as well.
CHRC does not hold the following records: death, burial, funeral, confirmation, and communion. There are two exceptions. PAHRC does have some death records for Old St. Mary and Holy Trinity.
Please note that researchers should conduct a fair amount of research using civil and census records before requesting sacramental records. Please see CHRC's guide to genealogy research for more information. There is no diocesan-wide index to the records. Thus, the most important piece of information researchers can provide is to indicate specifically where a family lived, thereby establishing the correct parish.
The sacramental registers are considered confidential and are not open to the public for research. All research must be conducted by a staff member.
The fee for genealogical research is $25.00 for the first hour and $15.00 for each additional amount of research. Researchers who wish have CHRC conduct genealogical research, will need to fill out the appropriate request form(s) and return them with payment to
CHRC
6740 Roosevelt Blvd.
Philadelphia, PA 19149